ARLEQUIN×KIZU LIVE ERECT 2022
『Kyuumei』『Daisan Tokku』OFFICIAL MERCH Information!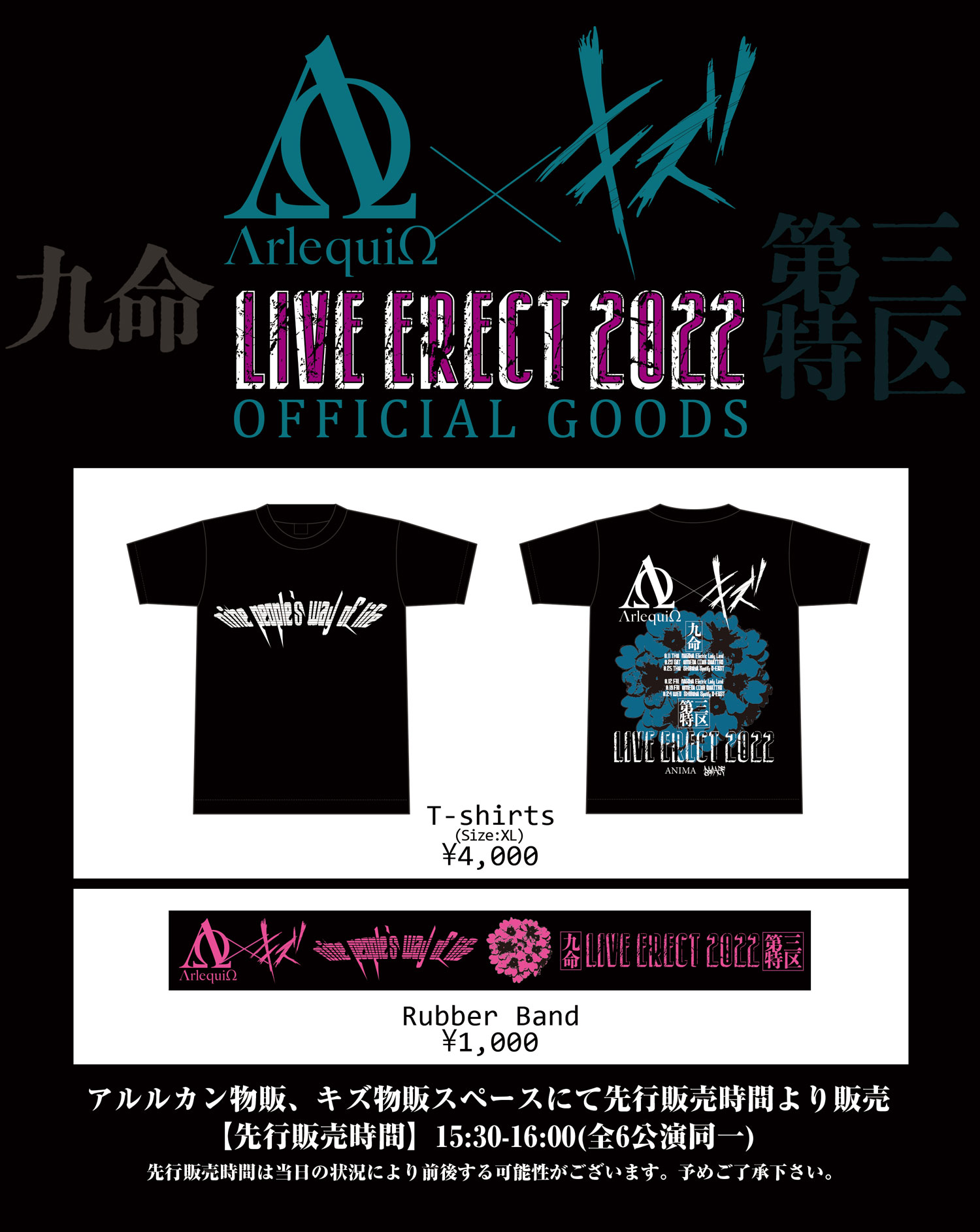 ■T-shirts ¥4,000
■Rubber Band ¥1,000
To be on sale from each show merchandising presale at KIZU merch booth and ARLEQUIN merch boot.
【MERCHANDISING PRESALE TIME】
15:30-16:00(same for all the 6 shows)
※The presale time of above may change depending on the situation on the day of the event.
【SHOW INFORMATION】
・
ARLEQUIN×KIZU LIVE ERECT 2022『Kyuumei』
・
ARLEQUIN×KIZU LIVE ERECT 2022『Daisan Tokku』